Editorial
By Ben Coppin
Welcome to the second issue of Darker Matter.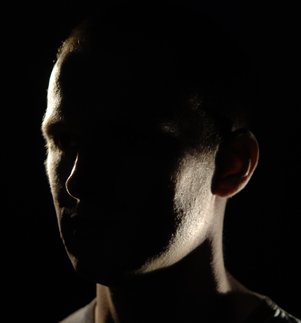 In this issue, we have five exciting new short stories. Avatar is a dark but hopeful story by award winning writer and journalist, Lou Antonelli. Terms of Service is a satirical story of attempted world domination, told in the form of emails and online chat sessions, by Jason Stoddard. Neil Ayres, whose first novel was nominated for the ManBooker prize in 2003, provides a grim (but funny) view of the future of stardom in The Fame Game. Dearest Etruria, (note the comma), by Toiya Kristen Finley is a dark tale of a deadly love. Last, but by no means least, Steven J. Dines' political satire, All for One, tells a disturbingly believable tale of the future of British Government.
In addition to the stories, this issue features original art-work by Marge Simon, a science fiction artist with years of experience, an article on alien life by I. E. Lester and the second part of our exclusive interview with Douglas Adams from 1979.
It might interest you to know that for the first issue, I had a total of twelve stories to choose from. For the second issue, I had nearly 200. Clearly the site is attracting a lot of great writers – now I'm keen to attract more people like you: the readers. Please do remember to tell your friends about the site!
One of the features of Darker Matter is the ability of the readers to vote on each story. You'll notice that there's a poll at the end of each story and each article. For issue one, the Douglas Adams interview got the highest average score (9.1 out of 10, from 17 votes), and the top three rated stories were as follows:
1. Babel Probe by David D. Levine - 35 votes - average score: 8.2
2. Frost by Bud Sparhawk - 12 votes - average score: 7.5
3. Tagging by Ken Brady - 20 votes - average score: 6.9
Please do vote on the stories you read - it will help me work out what kinds of stories the Darker Matter readers like, and will also give a little boost to the writers whose stories get the high scores.
Finally, if you like the site, please consider making a small donation (even just a couple of dollars will be helpful): Actually, I'm not accepting donations any more...
Editorial Copyright © 2007 by Ben Coppin.
Next: Douglas Adams Interview

---
Home
|
FAQ
|
Forums
|
Submissions
|
Privacy
|
Contact
|
Donations
---