Editorial
By Ben Coppin
Welcome to the fifth issue of Darker Matter.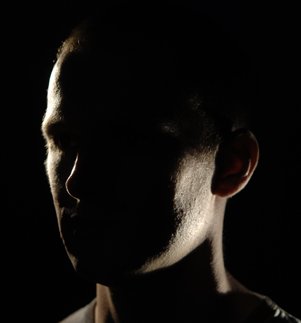 This issue sees another story from Jason Stoddard—True History is a very different one from his previous Darker Matter story (Terms of Service), and concerns a future so distant from our time that people can really choose their own rules...

Jerry Oltion's story, Starlings, gives a rather unusual take on the subject of animal rights, and Sue Lange's Peroxide Head is a dark tale of love, loss and conformity.

Will McIntosh's Young Love, on the Drowned Side of the City is a longer story than we usually go for, but I'm confident you'll agree it's worth the read.

Finally, Hank Quense's Sponsored by... is a satirical story that shows how warfare and reality TV might one day come together.

I'm extremely happy with this set of stories, and am confident you will be too—but don't take my word for it: check them out!
As well as the stories, we have some book reviews and a fascinating article by I. E. Lester on generation spaceships.
Another page you might want to check out is the Top Ten. This is a continually updated table of the top 10 highest scoring stories. Each story has a poll attached to it in which you can express your view of the story by giving it a score from one to ten. The Top Ten table shows the stories with the highest average scores. Please do vote in the stories – not only does it help other readers decide which stories might be most worth reading, it also helps me decide what kinds of stories you'll like to read in the future.
Finally, an appeal. This is a free magazine, funded entirely by advertising and donations. I'm very keen to keep it free for readers, but if you feel you have enjoyed the site enough and would like to help keep it going and help keep it free, perhaps you'd consider making a small donation. Even a dollar or two is helpful! Similarly, if you know of anyone that might want to advertise, or sponsor the site, please do put them in touch!
Editorial Copyright © 2007 by Ben Coppin.
Next: Book reviews by I. E. Lester

---
Home
|
FAQ
|
Forums
|
Submissions
|
Privacy
|
Contact
|
Donations
---